How to Schedule Service Online
Submitting the next service appointment for your car or SUV is quick and easy if you have collected the pertinent information. Once you have input your information, the system will store your vehicle's information and you can simply log in the next time. New customers will need to input the vehicle's make, model, year, transmission, drive type, trim, and mileage.
The next step is to select the maintenance package or individual services requested. You will then choose if you need a ride or will wait on service. You will then choose an available appointment date and time from the calendar. You will then fill in your contact information, review the final service details, and confirm your appointment. The last step is to merely wait for us to give you a call.
       
Collect your vehicle's information - make, model, trim, drive type, trim, & mileage
       
Fill in the vehicle's information
       
Choose the services needed
       
Choose an appointment date and time from the calendar
       
Fill in your personal contact information
       
Review final details and confirm the appointment
       
We call you back as soon as possible
   
Schedule Volkswagen Service Online in Noblesville, IN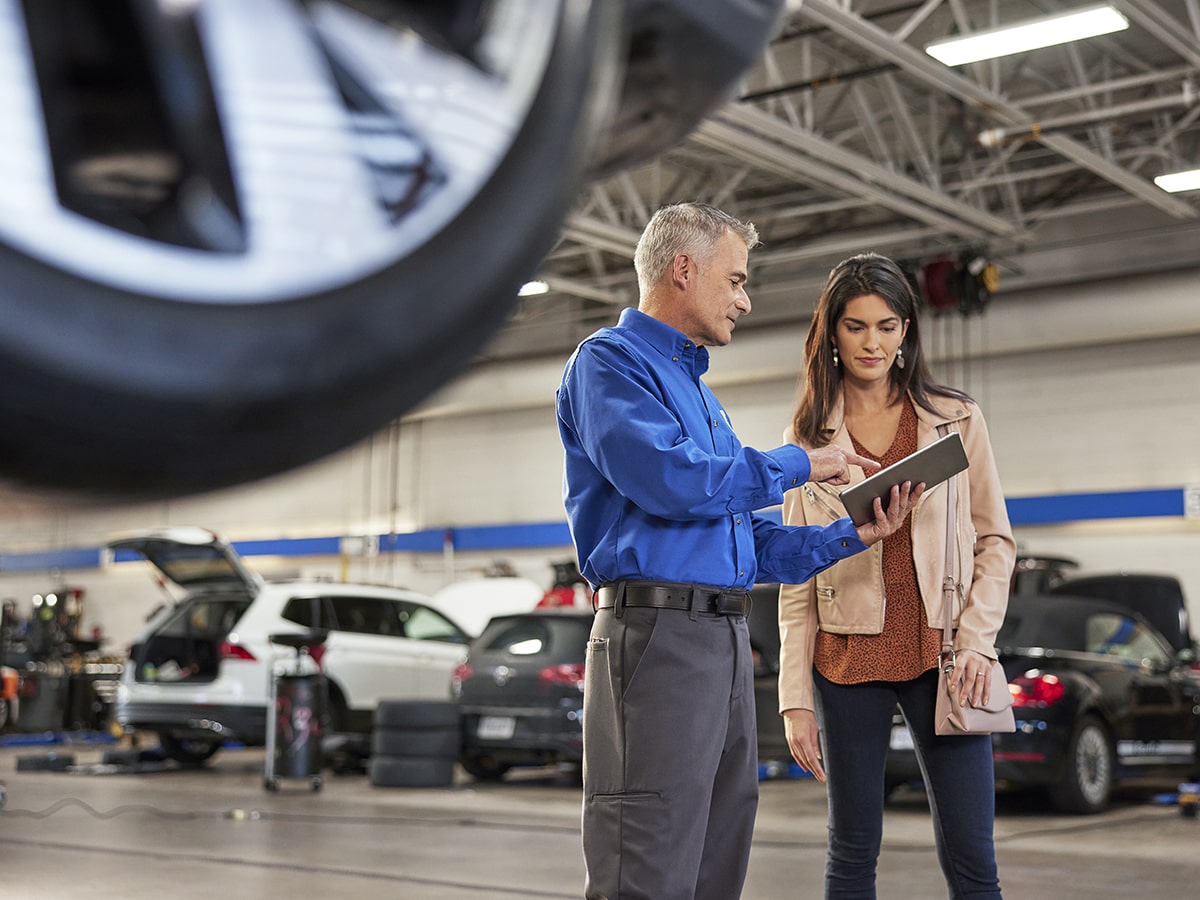 At Tom Wood Volkswagen of Noblesville, we remain diligent in finding new opportunities to provide greater value for our customers. Our customers routinely share with our knowledgeable service advisors that they have busy lives with little extra time for scheduling their much-needed service.
We are proud to announce a new opportunity for our customers to schedule service for their Volkswagen car or SUV using an online portal. The Schedule Volkswagen Service portal is available at any time of the day or night for your scheduling convenience. If you have gathered the necessary information, anyone can schedule the maintenance or repair service that their vehicle needs.
When your schedule is busy but your vehicle needs some service, we invite you to add some convenience to your life by scheduling your vehicle's service using our Schedule Volkswagen Service portal. Online Volkswagen Service Scheduling is as awesome as our service specials for Volkswagen enthusiasts from Carmel, Westfield, Lapel, Indianapolis, and Noblesville, IN.